It is critical for risk management professionals to become familiar with enterprise business objectives and strategy.
By identifying parts of their Operational Risk Management programs that directly relate to investment and opportunity across the enterprise, risk management practitioners can take risk data at an operational level and correlate that information with objectives and outcomes tied to business strategies.
Register now for our upcoming webinar with Alex Toews, Risk Solutions Manager at Fusion Risk Management, where he will discuss:
Tying Operational Risk Management to enterprise business strategy
Identifying, understanding and creating key business metrics
Using Key Indicators to influence business strategy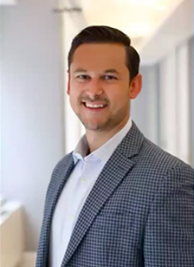 Pensions Age is the leading monthly magazine for Pension Funds, Consultants and Advisors to these funds. Pensions Age (paper version) looks to give in depth analysis and commentary on the major issues affecting the UK pensions sector.
Laura Blows speaks to Matthew Bullock, Investment Director – Multi-Asset, Wellington Management, about absolute return strategies
Senior Pensions Administrator (Project – multi-site)